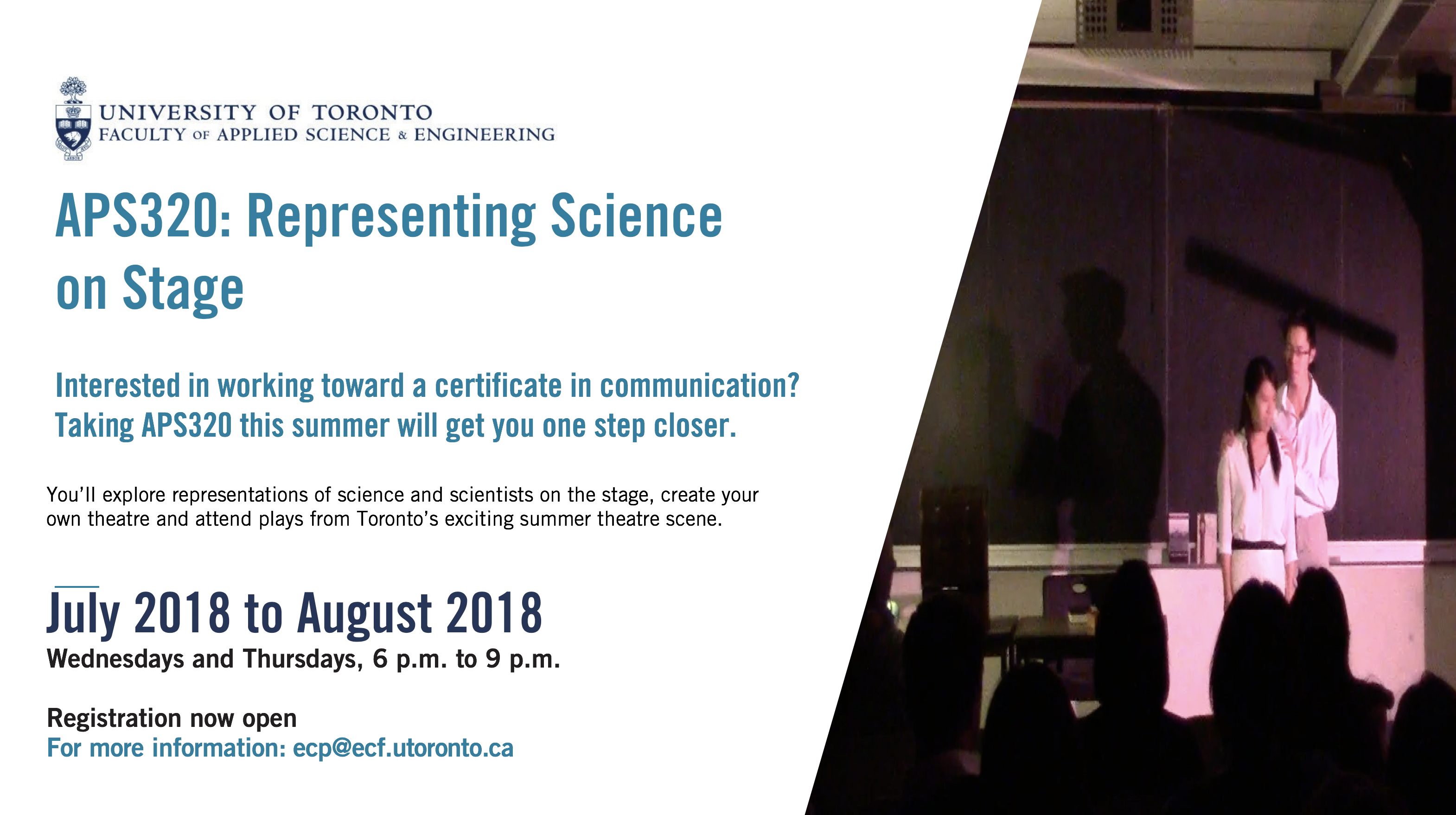 Interested in working toward a certificate in communication?
Taking APS320 this summer will get you one step closer.
You'll explore representations of science and scientists on the stage, create your own theatre and attend plays from Toronto's exciting summer theatre scene.
July 2018 to August 2018
Wednesdays and Thursdays, 6 p.m. to 9 p.m.
Registration now open
For more information: ecp@ecf.utoronto.ca