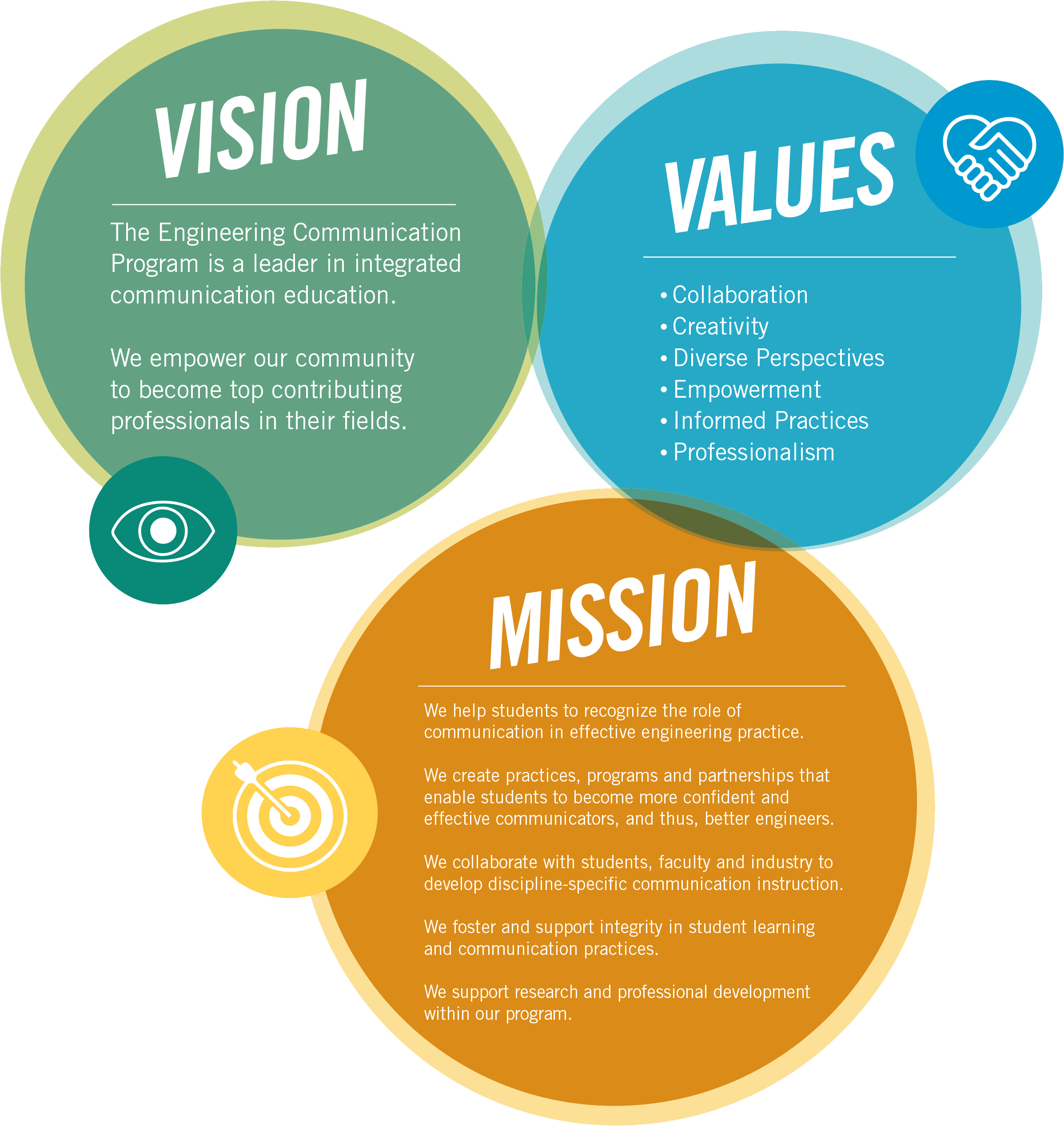 Vision
The Engineering Communication Program is a leader in integrated communication education. We empower our community to become top contributing professionals in their fields.
Values
Collaboration
Creativity
Diverse Perspectives
Empowerment
Informed Practices
Professionalism
Mission
We help students to recognize the role of communication in effective engineering practice.
We create practices, programs and partnerships that enable students to become more con dent and effective communicators, and thus, better engineers.
We collaborate with students, faculty and industry to develop discipline-specific communication instruction.
We foster and support integrity in student learning and communication practices.
We support research and professional development within our program.