Alan Chong

Director, Engineering Communication Program
Associate Director, Institute for Studies in Transdisciplinary Engineering Education and Practice (ISTEP)

Associate Professor, Teaching Stream
Communication Coordinator: Civil and Mineral Engineering
Elective: TEP 321H1S (formerly APS 321H1S): Science and Technology in the Popular Media
416-978-8512 | alan.chong@utoronto.ca

Teaching: Alan Chong coordinates communication instruction in Civil and Mineral Engineering, where he is also cross appointed. His teaching in CivMin focuses on developing student awareness of discipline specific genres and rhetorical strategies for communicating effectively within those genres. In Engineering Science, he also coordinates their thesis course and serves as their Associate Chair, Foundation Years.

Professional Activity: Alan's current research interests includes developing civic engagement in undergraduate engineering students and in building case studies in science communication for use in engineering classrooms, testing them out in his elective on Science and Technology in the Popular Media. He also serves as the IEEE Professional Communication Society's Digital Content Curator.

Dr. Robert Irish

Associate Professor, Teaching Stream
Communication Coordinator: Engineering Science
Elective: TEP 322H1S (formerly APS 322H1S): Language and Power
r.irish@utoronto.ca
Teaching: Robert Irish coordinates communication in Engineering Science, where he helps students develop skills in logical, reasoned argument using strong supporting evidence. He also has an interest in helping students develop awareness of ethical decision-making.Professional Activity: Rob has a strong interest in student learning, which he has supported by writing two textbooks: Engineering Communication from Principles to Practice (with Peter Eliot Weiss) (2e 2013) and Engineering Writing: a Very Brief Guide (2016).

Dr. Penny Kinnear

Lecturer
Communication Coordinator: English Language Learning
Electives: TEP 445H1F (formerly APS 445H1F): The Power of Story: Discovering Your Leadership Narrative; TEP 281H1S (formerly APS 281H1S): Language and Meaning
penny.kinnear@utoronto.ca

Teaching: Penny Kinnear coordinates Professional Language Development activities in first year design courses and with course coordinators in second and third year courses. Her work aims to support both students and instructors in understanding and using language to learn to speak and write "engineering".

Professional Activity: Penny collaborates in research about how students use language to make meaning and collaborate in team contexts. She was a co-applicant for a successful SSHRC Connections Grant for the Mapping the Landscape: Language in Canadian Universities. She is the co-author of Sociocultural Theory in Second Language Education: An Introduction through Narratives 2nd Edition. She published a chapter in the Routledge Handbook of Sociocultural Theory and Second Language Development and currently working on an invited chapter for a book that addresses the question, "What is good writing?" from diverse authors.

Dr. Ken Tallman

Associate Professor, Teaching Stream
Communication Coordinator: Electrical & Computer Engineering, Materials Science Engineering
Elective: TEP 325H1F (formerly APS 325H1F): Engineering and Science in the Arts
k.tallman@utoronto.ca

Teaching: Ken Tallman coordinates communication in the Department of Electrical and Computer Engineering and the Department of Materials Science and Engineering. Ken helps students develop the oral and written communication skills and the team skills necessary for the students' success in their fields.

Professional Activity: Ken's current research focuses on creativity in engineering design. This research also explores how students are able to transfer their creative activity from one learning environment to another.

Dr. Deborah Tihanyi

Associate Professor, Teaching Stream

Communication Coordinator: Mechanical and Industrial Engineering
Elective: TEP 320H1F (formerly APS 320H1F): Representing Science on Stage
416-978-5394 | deborah.tihanyi@utoronto.ca

Teaching: Deborah Tihanyi co-coordinates communication in Mechanical and Industrial Engineering, working in courses along the design spine to develop students' professional communication skills. She also works with graduate students in the Collaborative Program in Engineering Education.

Professional Activity: Deborah has a number of research interests that tie directly into her teaching practice, including the development of professional identity and the impact of TA training in engineering education.

Dr. Peter Eliot Weiss

Associate Professor, Teaching Stream Emeritus
Electives: TEP232 (formerly APS232) Writing Lab; TEP 324 (formerly APS 324) Engineering and Social Justice
p.weiss@utoronto.ca

Teaching: Peter Eliot Weiss continues to teach two electives which develop skills and strategies enabling future engineers to productively initiate, facilitate and moderate discussions with engineers and non-engineers of differing values and ideologies. These skills and strategies are vital for professional success on the personal, social and environmental levels.

Professional Activity: Peter's current research interests are in the ways the development of modern technologies shaped ideas over the last five hundred years and how those ideas are being challenged in the post-modern world. His current creative writing projects make use of research to contrast historical ideas with current perspectives.

Lydia Wilkinson

Assistant Professor, Teaching Stream
Communication Coordinator: Chemical Engineering
416-946-5667 | lydia.wilkinson@mail.utoronto.ca

Teaching: Lydia Wilkinson coordinates communication in Chemical Engineering, supporting her students' success by connecting classroom learning to current engineering projects and their future workplace.

Professional Activity: Lydia's current research investigates interdisciplinary skills transfer with a specific focus on humanities integration for engineers.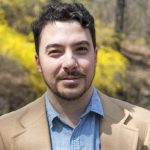 Ted Nolan
Part-time Assistant Professor, Teaching Stream
Communication Coordinator: APS 111, 112 and 113: Engineering Strategies and Practices
emartin.nolan@utoronto.ca
Teaching: Ted coordinates communication in Engineering Strategies and Practices. He focuses on decision making in communication processes and how that impacts composition, with a special focus one multimodal and collaborative composition.
Professional Activity: Ted is a writer and poet by training and is currently pursuing a PhD in Applied Linguistics at York University. He is the author of the poetry collection, Still Point (Invisible Publishing, 2017), and is currently researching the role of language in engineering design education and practice. He publishes under the name E Martin Nolan.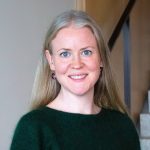 Jennifer Lofgreen
Assistant Professor, Teaching Stream
MSE294/295: Communications
j.lofgreen@utoronto.ca
Teaching: Jenny is excited to return to ECP to teach MSE294/295, a 2 two-part course aimed at building on communication principles.
Professional Activity:  With an existing PhD in Materials Chemistry, Jenny is currently working on a second PhD, this time in engineering education, that focuses on using philosophy of science to help academic teachers and academic developers in the STEM disciplines (mainly engineering) better understand and engage with the scholarship of teaching and learning (SoTL). She is also an Associate Editor for Teaching & Learning Inquiry, the ISSOTL journal.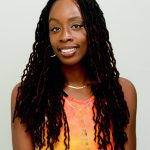 Chanelle Small-Reid
Academic Administrative Coordinator
416-978-4421 ECP|ILEAD|ISTEP
istep.academic@utoronto.ca
Duties: Chanelle coordinates the recruitment of Teaching Assistants, Course Instructors, Sessional lecturers, Writing Instructors and Stipend Instructors. She ensures that contracts meet the current CUPE 3902 collective agreement requirements, and serves as a resource to others providing administrative guidance accordingly.