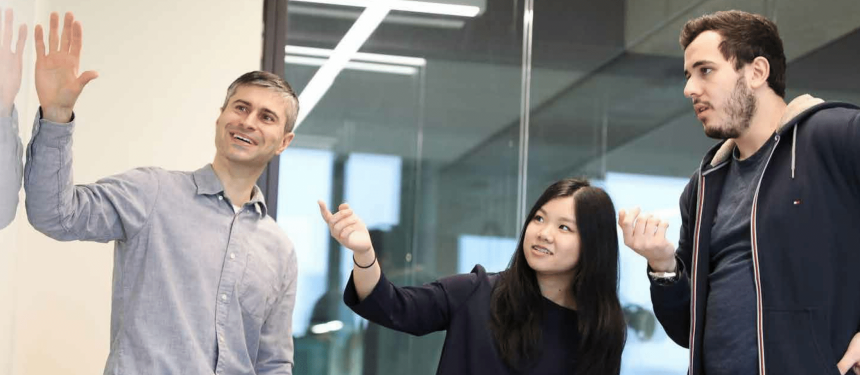 Our tutors work with students one-on-one and in groups to offer assistance at any stage of the communication process. In addition to written assignments, we offer help with oral presentations, interview preparation, slide design, test-taking strategies, resumes and application materials. We do not serve as a proofreading service, but we do assist in the development of autonomous editing and proofreading skills. We help students to recognize the role of communication in effective engineering practice
At the ECP Tutoring Centre, our goal is to foster and support integrity in student learning and communication practices. We empower students to become confident and independent communicators and thus, top contributing professionals in their fields.
---
Tutoring Appointments
We can help you improve all aspects of academic writing and oral presenting in engineering and elective courses and beyond (such as job/graduate school applications). In-person and online appointments and daily Drop-In sessions are available to all undergraduate U of T engineering students. Individuals and teams of students can be accommodated in a single timeslot.
A Communication Instructor (CI) will read your work-in-progress and help you:
understand the topic
develop an effective outline
organize a strong argument
document your sources correctly
add to your knowledge of grammar, sentence structure and punctuation
We can also work with you on:
oral presentation
slide design
time management
lecture-listening and note-taking
studying and test-taking strategies
Our goal is to support you, making you a more confident and effective communicator, and thus a better engineer.
If you require assistance, please contact us at tutoring@engineering.utoronto.ca.