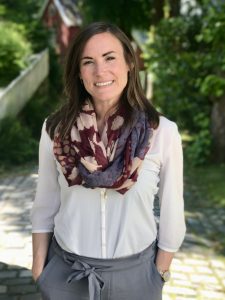 On April 23rd, 2021 our newest Faculty hire in ECP, Lydia Wilkinson, belatedly received the 2020 Margaret Procter Award for Excellence in Writing Instruction.
Margaret Procter coordinated writing instruction at U of T for over 25 years, during which time she established a robust culture of professional development and community building across the writing centres at all three campuses. In her honour, this award acknowledges writing centre instructors' ability to impact students' sense of personal agency in improving their writing. As well, the award aims to draw attention in the U of T community to the importance of excellence in writing instruction. Such instruction often happens one-on-one and can be overlooked as great teaching—though many students regard writing instruction sessions as some of the most powerfully facilitating instruction they receive.
Nominees were assessed based on four criteria: recent student evaluations describing the impact of the instruction given; evidence of initiative in pedagogical strategy-building and development; alignment between teaching philosophy and demonstrated strategies in writing instruction; and a letter written by the nominator.
In her nomination, Lydia Wilkinson was praised as a "well-loved teacher and Writing Instructor … a leader, an outstanding colleague and a significant innovator." Her 2020 Margaret Procter Award will metaphorically hang next to her Basmadjian Small Class Teaching Award from the Chemical Engineering Department, which she also won in 2020.