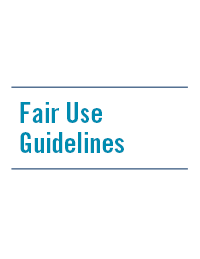 In This Section
Gudelines for using our website and .pdf handouts. Please read carefully before linking to our site, printing and distributing handouts.
---
The website of the Engineering Communication Program in the Faculty of Applied Science and Engineering at the University of Toronto is intended to serve both the University and the larger community. Feel free to use the resources – our webpages, interactive resources, and .pdf handouts – within the limits set out below.
Linking to this Site
Other websites may link to pages on this site, with the exception of commercial essay writing services that proof-read student papers or produce sample papers at a fee.
Permission to link to this site is not required. However, to help us keep track of how our resources are being used, we would appreciate an email letting us know the name of your site, the page to which you are linking, and the use you are making of our web page.
Printable PDF Files
Students, teachers, and writers are welcome to print PDF versions of our advice files, whenever they are available. Permission is not required for printing fewer than 250 copies. If, however, you plan to make multiple copies of a file for use in the classroom, or are directing your students to our site for a specific assignment, please send an email providing your name, the name of your institution, the course name, and the number of copies you will be making.
Instructors from the Faculty of Applied Science and Engineering at the University of Toronto may request revised versions of the handouts for specific assignments. However, significant lead time is required in order to allow for initial consultation and development of course specific content. Contact us through email in order to arrange a meeting, specifying the name of the course, the nature of the assignment, and the page you would like to have customized.
You may not modify our PDF files in any way. If you plan to distribute copies of material printed directly from the HTML version, be sure to include the credits at the bottom of the page. Note that the the PDF files are not always identical to the HTML files. The PDF files have sometimes been condensed to fit compactly onto one or two pages.
Teachers may charge students a fee only to recover the cost of printing.
Teachers or other users seeking to make more than 250 copies of an advice file in one year must send an email seeking permission to do so. The University of Toronto reserves the right to charge a fee for large printings.
To print PDF files, you may need to install Adobe Acrobat Reader on your computer. You may download Acrobat Reader for free from the web.
Commercial Use of this Site
Commercial sites with the exception of essay-writing services are welcome to link to our site. No other commercial use of this site is permitted. No sites may sell access to material on our site. Nor may they (1) represent any material on our site as their own, (2) mirror our site, or (3) include pages from our site as part of a frame.