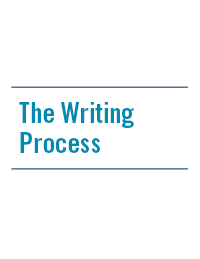 In This Section
Tips for managing the stages of the writing process, from strategic planning, outlining, drafting, to revision and editing.
---
Planning: Strategies for starting the writing process and planning your document.
Drafting: Tips for carrying out your plan and writing the first draft.
Revising, Editing, and Proofreading: Strategies for improving on your first draft, polishing your sentences, and for your final proofread of your report.
Rhetorical Patterns: A list of potential organizational structures for your document.